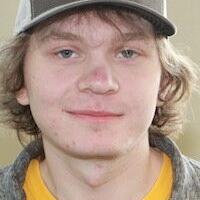 Which Sunday commercials were great? | Daily Democrat
Last Sunday, NBC aired the traditional "The Most Expensive Commercials" event, as well as the "Most Elaborate Halftime Show."
The National Football League was cleared to play a game the same night in Los Angeles where home team the Rams beat the Cincinnati Bengals 23-20.
The ads are often the highlight, and we asked people what their favorite ad was – surprisingly, we found some people hadn't watched the game at all.
Colton Durbin liked one of the Chevrolet/General Motors commercials because "I liked the movie in it."
The ad featured Mike Myers in his role as spy Austin Powers.
Companies pay millions hoping to persuade people to buy their product. Durbin drives a Ford, so was he inspired to buy a Chevy? "A little," he said.
Chris Kistner liked the Coinbase currency ad.
Viewers were supposed to use their phone to access a QR code.
"It loaded on screen and it was supposed to take you to a website," Kistner said, "but the website was down."
Kistner said the ad would have cost the company $14 million.
Two interviewees liked Doritos' ad involving a sloth and other woodland creatures. A birdwatcher in a tree drops two bags of Spicy Doritos, and the animals eat the different food source.
"I thought that was cute," Melissa Derr said. "I thought it was fun."
"I thought the animation was pretty cool," said Mike Culbertson. As for the football game, "I was shooting for the Bengals, but I thought the Rams would probably win it."
Calvin Daack watches the Food Network and likes chef Guy Fieri.
"I liked the Bud Lite Seltzer Flavor Town," Daack said of the hard soda product.
On his show, Daack said Fieri said, "We're going to Flavor Town. The ad took the super literal reference, "showing a futuristic city.
Super Bowl ads have a reputation for being the most creative, but Sierra Lumsden said, "I wasn't too impressed.
"The halftime show was good, but I didn't think any of the commercials stood out."
She liked the traditional Budweiser ad with the Clydesdales.
Anna Sobczak agreed, "The commercials weren't that good this year."
Her friend, Claire Brock, did not watch the game or the commercials, but did listen to the 14-minute halftime show featuring famous rappers Dr. Dre, Eminem, 50 Cent, Kendrick Lamar, Snoop Dogg and Mary J Blige.
"I liked it," Brock said of the show and knew the male vocalists. "I just didn't know who the lady was."
Then there was Larry Holtkamp who went to a family member's Super Bowl party.
Even with the game, "There was so much talk that I didn't get a chance to hear" the ads, which takes away the effect.
Holtkamp, ​​however, remembered the Crypto ad, because of the scribble that crossed the bottom of the TV screen.