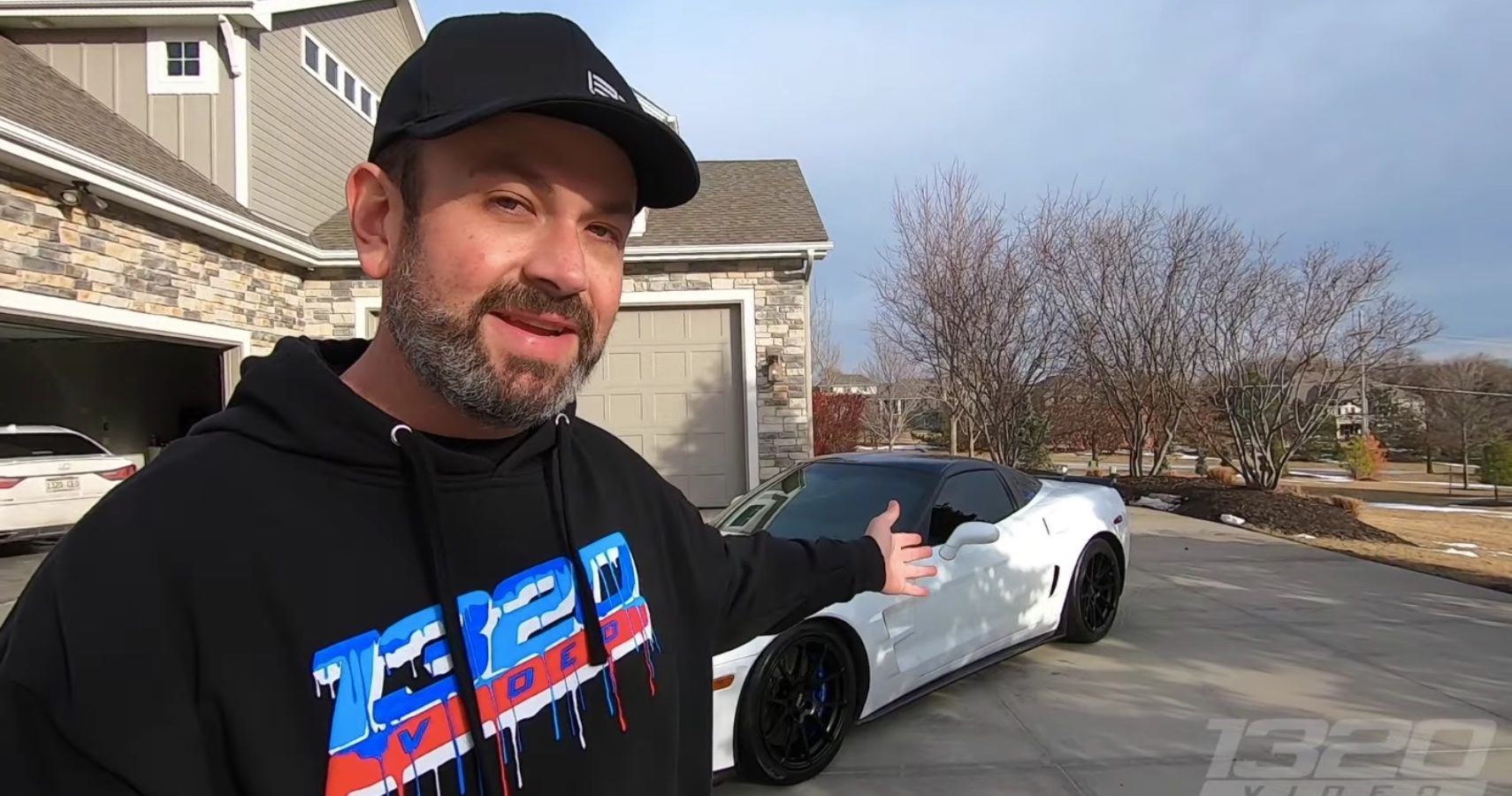 This YouTuber's 800 HP Chevrolet Corvette ZR1 C6 Is Back and Better Than Ever
When it comes to restoring and rebuilding cars, nothing can be more frustrating than experiencing a lack of power and performance without knowing why – especially if the car is relatively new, like 1320 Video's Chevy Corvette C6 ZR1.
The once-must-have vehicle for YouTube channel 1320video, the ZR1 strayed into the garage relegation zone after starting to experience these issues. After some time tinkering (and after acquiring an Audi R8), the ZR1 found itself parked on a shelf with no real future in sight.
However, after the release of their latest content, it looks like the ZR1 has come back from the dead after spending the last few months in Detroit with a ZR1 specialist. He quickly becomes the favorite again after receiving a massive power boost.
RELATED: This YouTuber Seems Thrilled With His 1,000-Horsepower 2019 Chevrolet Corvette C7 ZR1
A supercharged rocket
Once known on the dragstrip for its 800 American horsepower, this 2010 Corvette ZR1 is more recently known as the most expensive 1320 paperweight after spending some time away from YouTube's eye.
So rather than keep banging his head against the wall trying to figure out his issues, the guys at 1320 decided to send their Vette to one of the top ZR1 mechanics in the country in hopes of not just diagnosing the problem, but to restore its power and then some.
Already known to pump out 800bhp, finding a solution to fix the issues and adding more would be a tough task. However, when working with a budget like 1320, chances are you'll get what you asked for.
RELATED: This C6 Chevrolet Corvette ZR1 Has Some Neck Throttle
It's Dyno time, baby
Fast forward a few months now, and 1320 is on its way to Detroit for the unveiling of the rebuilt ZR1. After arriving at the shop the guys come to find after a teardown of the engine, a problem with the block has resulted in an all new LS9 engine for the Vette.
Already off to an expensive start the guys are starting to list the new list of mods which includes ported heads, level 3 cam, brand new inlets, intakes, water tank upgrades, bucket seats and a complete overhaul of the cooling system that includes an Edelbrock heat exchanger for the massive supercharger slapped on the 6.2-litre V8.
Now good for a whopping 889bhp, the next logical step for 1320 was to head to the local drag strip with the ZR1 and smash the new merchandise.