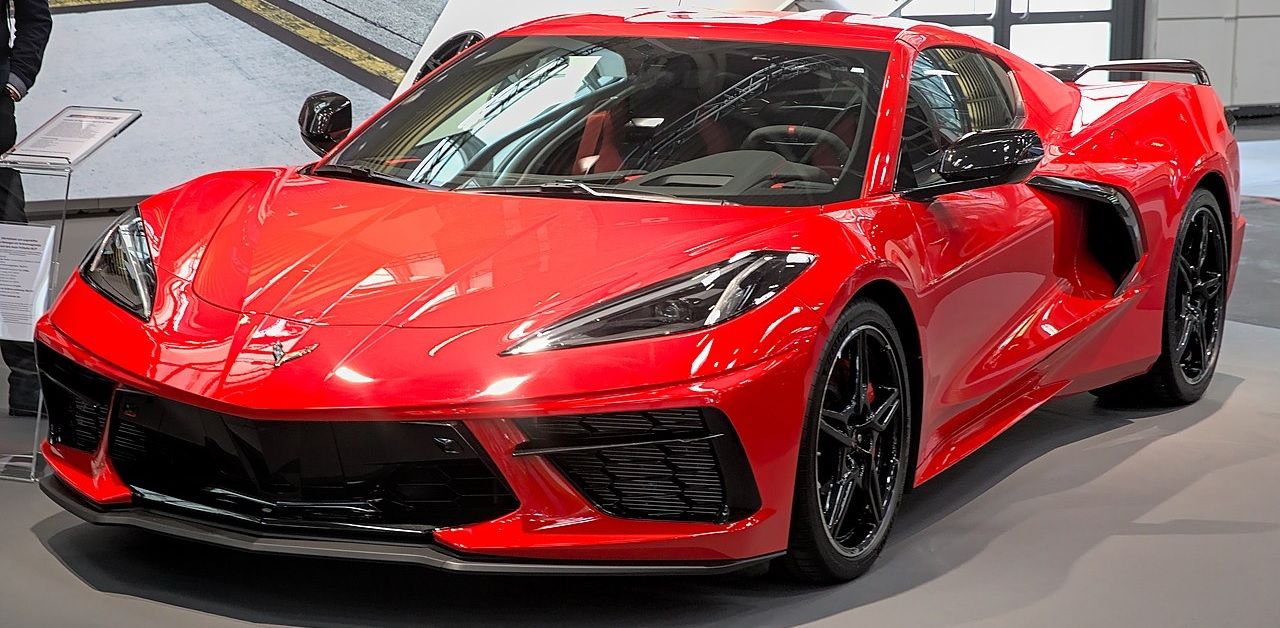 This is the coolest feature of the 2021 Chevrolet C8 Corvette
In the 1950s, amid a worrying lack of sales, General Motors Chevy sought to solve the drought by giving birth to what eventually became one of America's most iconic sports car models, the Corvette.
Despite a slow start, Chevy slowly began to improve its Corvette model over the years, turning it into a true sports car with respectable performance and good looks by the end of the decade.
The years that followed continued to see improvements in every aspect, as the Corvette slowly but surely forged the legendary status it now holds.
The coolest feature of the Chevrolet C8 Corvette
The C8 is equipped with a camera system with tons of driver utilities. The vehicle has a number of digital cameras placed around the body, each serving different purposes on different occasions; so far it doesn't seem too interesting and special, but that's not where the story ends. Not only does the C8 have a standard backup camera (which is mandatory in the US), it also has another camera mounted just under the roof and above the engine hatch which feeds live video to the rearview mirror , which doubles as a screen allowing you to see what's behind you much more clearly.
Additionally, there's also a front-facing camera that pops up on the infotainment screen whenever you decide to use it, providing a birds-eye view of the front of the vehicle, allowing you to perform maneuver with confidence when parking or moving through tight spaces. Finally, and probably the coolest of all, is the Performance Data Logger (PDR) offered in the C8. This refers to a dash cam that can record live video of your laps and runs, which also provides live driving data such as Gs, revs, and mph.
You can download video and data whenever you want via SD card slot. This feature is a delight for anyone who is excited to rewatch their races on the track to learn and improve as drivers or just to find out their best lap, and it shows just how much Chevy carries. particular attention to detail.
The C8 corvette has a seriously impressive resume, especially considering the price it sits at. It offers luxury-like performance, comfort and technology and supercars double its price, and it will surely go down in history as one of the best Chevy releases.
More awesome features of the 2021 Corvette C8
Fast forward to today, and the Chevrolet Corvette model is still going strong with its eighth-generation C8, the first-ever Corvette to feature a mid-engine layout instead of the iconic front-mounted predecessors. In what was one of the most anticipated and well-received vehicles of 2020, the Corvette C8 delivers supercar performance and style for sports car prices, so it's no surprise Chevrolet sold more. of 20,000 units in the first year of production.
The C8 comes loaded with multiple features focused on performance and comfort, so let's take a look at some of the best in an attempt to find the coolest feature of the all-new C8 Corvette.
Honorable mentions
Before we reveal the C8's most impressive feature, it's also worth taking a look at several others that are pretty amazing on their own. Here are a few :
Engine and gearbox
The Corvette C8 comes standard with a 6.2-liter LT2 V8 that develops 490 horsepower and 465 lb-ft of torque, mated to a lightning-fast dual-clutch 8-speed automatic transmission. That means it can go from 0-60mph in a mind-blowing 2.8 seconds. The fact that you can access this kind of performance for an original base price of under $60,000 has never been seen before, so thank you Chevy.
Targa removable roof
Even though the C8 looks like any other coupe at first glance, the roof is actually manually removable, meaning you can easily turn it into a convertible just by unscrewing a few latches. There is a compartment behind the engine to store the roof when removed, and you can also use it for additional storage when the roof is in place.
Front axle lift system
Most modern supercars come with front lifts, so why is the C8 worth mentioning? This is because of its efficiency. All you have to do is press a button in the center console, and in just 3 seconds (which is incredibly fast compared to other axle lift systems) the car will rise approximately 2 inches . Additionally, the car can remember previous locations where the lift has been used, so the next time you need to drive over the same bump or ramp, the lift system will activate automatically.
Here's How Much a 2018 Ford Mustang GT Costs Today
The prize for the best pony in America may not be as high as expected.
Read more
About the Author