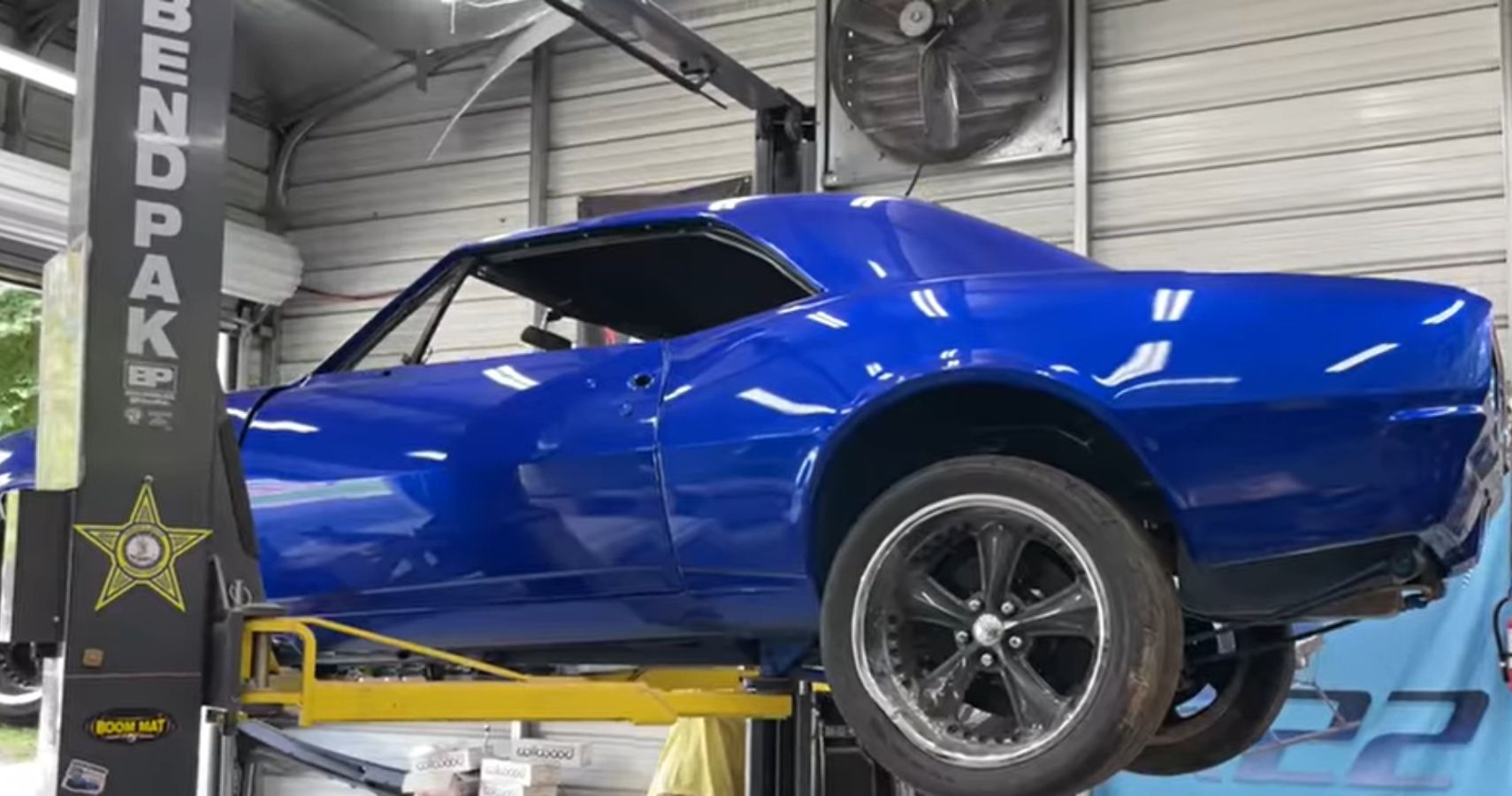 This Abandoned 1967 Chevrolet Camaro Is Finally Getting The Attention It Deserves
The classic muscle car is still waiting for some parts but is being restored to its former glory with an LT4 engine swap.
Youtube channel goonzquad provides some updates on the previously discontinued 1967 Chevy Camaro project they are undertaking which includes not only getting the car started but also doing an LT4 swap from a new Chevy Camaro ZL1. The new supercharged engine will take the power of this classic muscle car to the next level and add a second chapter of life to this bright blue Chevy.
Watch the video to see details of their progress so far, which pieces have recently arrived, and what's next.
Chevy Camaro LT4 trade-in
In addition to the Camaro 67, they are also working on other projects simultaneously, including a Ford Mustang and a Porsche. They receive new parts for both vehicles in the mail and discuss them in the video, including a roll cage for the Porsche and a front lip for the Mustang that turns out to be the wrong size.
They also open up a series of other parts throughout the video for the Camaro, all of which will help get the muscle car back on the road and faster than ever.
RELATED: Watch the Unboxing of a Stunning 1969 Dodge Charger 383 Project Car
Headers have come for the Camaro which is an exciting development while other things like a custom roll cage will have to come later. A roll cage is essential for this car because safety in the 1960s was significantly less advanced in cars than it is today. This Camaro left the factory with the intention of carrying much less power than a later LT4 engine.
The combination of these two factors alone demands a stronger roll cage that can handle the speed of the modified car.
New parts coming soon
They are unpacking a fan for the heating and air conditioning systems as well as the other header, all of which will come into the functionality of this project. They also receive a welding kit that can be used for different types of vehicles, including aluminum, which will play a bigger role in vehicle construction in the future.
Before getting to work on the Camaro, they wipe it down thoroughly to remove any dirt or dust and begin to disassemble the front of the car.
RELATED: Watch This 1946 International Pickup Truck Get Its First Wash In 5 Decades
They remove the hood and much of the front of the Camaro and go over some of the next steps to complete the project. Fuel lines and fittings are coming as well as custom radiator hoses in the near future. Before long, they expect the car to be ready to go and show off its improvements in looks, power and performance.