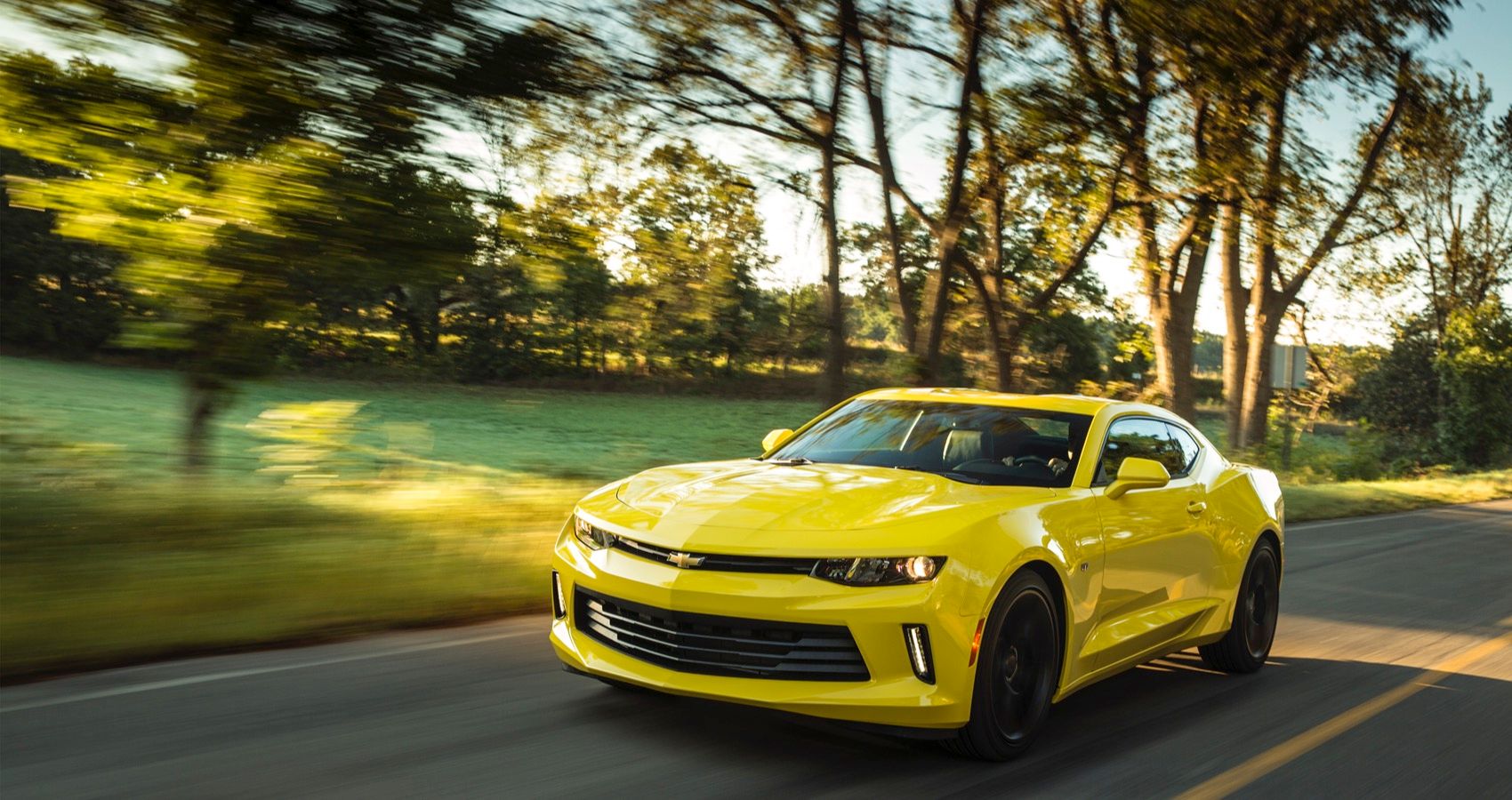 Sixth Generation Chevrolet Camaro Problems You Should Know Before Buying Used
Chevy redesigned the Camaro in 2016 and made everything great even better. The sixth-generation Camaro offers a balanced combination of power, handling and comfort rarely seen in other muscle cars.
The excellent reliability scores of the Chevy Camaro make it superior to most other sports cars on the market. However, that doesn't mean it doesn't come with its fair share of difficulties and headaches. Without further ado, let's take a look at the sixth-generation Camaro's most common problems, its reliability and longevity, and everything you need to know before buying one used.
RELATED: Unleashing the Exorcist: Hennessey Track Tests Their 1,000 Horsepower Chevrolet Camaro ZL1
The 2016, 2017 and 2018 Camaro years have the most complaints from registered owners
It's the fifth-generation model of the modern Camaro that has had the most complaints. However, the sixth generation is not without flaws either, as several alarming issues have been posted by the owners on the Car Complaints website.
Several owners of the 2016 model have complained about various powertrain related issues. Problems range from engine surge when stopping or rattling noise when creaking. Additionally, some owners posting to the National Highway Traffic Safety Administration (NHTSA) website mentioned abrupt changes and hesitations.
Another frequently reported problem with the 2016 Camaro concerns its steering. Owners have reported that the power steering turns off intermittently without any prior alarms or issues, requiring excessive force to maneuver the vehicle. "Power steering randomly cuts out with loss of steering. When I try to turn in these conditions, the steering wheel bounces violently. I've hit curbs and nearly hit other vehicles due to loss of power steering," one owner posted on the NHTSA website.
The power steering issue is even more prevalent for the 2017 model. Fortunately, Chevrolet has recognized the issue and recalled over 26,000 vehicles in 2019. Savvy owners can visit dealerships and have the steering assembly replaced free of charge. assisted.
Some 2017 Camaro owners have complained that the vehicle shakes violently at highway speeds. Reports indicate that the vibrations are mainly coming from under the front seats, which may be due to a faulty torque reverser. Even after taking the vehicle to dealerships several times, owners could not find a permanent solution to this problem.
The 2018 Camaro doesn't have as many complaints as previous model years. However, the issue with the transmission not shifting properly still seems to cause headaches for some owners.
Another owner posted on the NHTSA website said, "The car has a faulty transmission case and the car is hard to downshift or shift into second gear. Dealers say this is normal. I have a six-speed manual transmission. When I downshift, the shifting liver either comes to a standstill or squeals.
RELATED: This Custom Chevrolet Camaro ZL1 Will Wake Up The Neighbors And Do Well On The Strip
Regular maintenance can easily extend the life of your Camaro to 200,000 miles
According to reports filed with JD Power, the Sixth Generation Chevy Camaro Receives 80 Out Of 100 Reliability Scorewhich is a solid statement for the vehicle in the sports coupe segment.
According to reliable sources, the Chevrolet Camaro should have no problem reaching 200,000 miles with proper care. Even if you want to drive a Camaro every day, 200,000 miles translates to over 14 years of dependable, hassle-free service. However, if you are the third or fourth owner of one, you should expect major engine or transmission overhauls around the 150,000 mile mark.
To keep a Camaro operational and achieve six-figure odometer readings, it's essential to follow the manufacturer's suggested maintenance routine. Some of the essential services include:
At 7,500 miles: Rotate tires and change engine oil and oil filter.
At 45,000 miles: replace cabin air filter, engine air filter, transmission fluid and filter, and brake fluid.
At 97,500 miles: change spark plugs and inspect spark plug wires.
At 150,000 miles: drain and refill engine cooling system and inspect drive belts for excessive cracking or obvious damage.
The average cost of owning a sixth-generation Camaro is between $490 and about $700 per year. Although it may vary depending on the model and options, it is significantly lower than that of its rival, the Ford Mustang. The RepairPal website estimates a The 2016 Mustang will cost up to $912 to maintain annually.
RELATED: Muscle Car Madness: Camaro ZL1 VS Ford Mustang and Dodge Challenger Manual Scat Pack
The sixth-generation Camaro offers excellent longevity with few problems
It's not hard to find a low-mileage 2016 or newer Camaro on the used market. While going for a used model might not give you the latest technology, it can give you more freedom to choose between different engines and specs if your budget is limited.
Owner complaints with the 2016, 2017 and 2018 models are not so numerous. The only alarming issue is with 2016 models that received a recall for a power steering fault. Whichever model year you choose, consult a trusted mechanic and inspect the powertrain before finalizing your purchase.