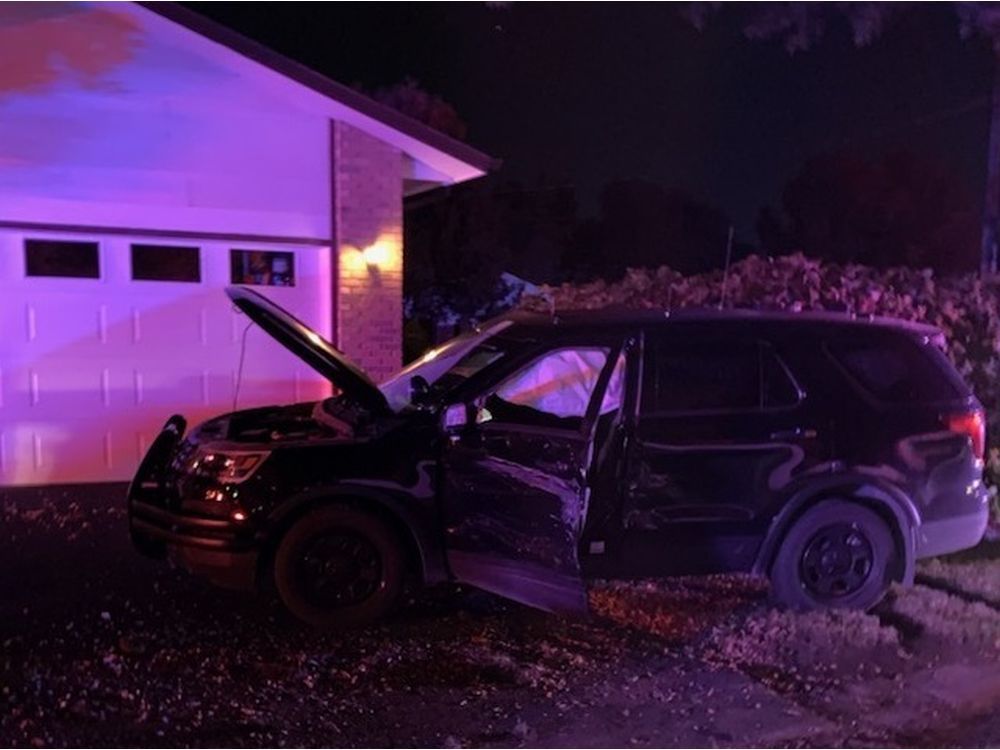 Saskatoon: The downward trend in vehicle theft reversed slightly in 2021
Most popular with thieves: Chevrolet Silverado 1500 four-wheel drive, Dodge Ram 1500 four-wheel drive and Honda CR-V all-wheel drive.
Content of the article
Vehicle thefts in Saskatoon rose last year, bucking a declining year-over-year trend, but city police aren't linking the increase to the pandemic.
Content of the article
City police figures show police received 961 reports of stolen vehicles in 2021; some may have involved multiple vehicles.
Saskatchewan Government Insurance says it received 693 vehicle theft claims from owners in Saskatoon last year, worth an estimated $3.7 million.
Both data sets reflect a slight increase from the 923 police-recorded vehicle thefts and 670 theft claims made to SGI (valued at over $2.5 million) in 2020.
The 2020 numbers were down slightly from 2019, when police recorded 933 stolen vehicles and SGI registered 740 claims valued at around $3 million.
In a prepared statement, the Saskatoon Police General Investigation Section, Staff Sgt. Matthew Ward said there was no evidence of a correlation between the pandemic and stolen cars.
" The majority of our Vehicles are recovered, which indicates that these are offenses of convenience and that Vehicles are taken away for transportation," he said.
Ward said police are seeing a trend involving keys being left in vehicles, making them easier targets. The number of vehicles stolen when left running always increases in cold weather and then decreases when the weather warms up, he said.
He recommends not leaving keys in any vehicle, parking in well-lit or populated areas, and removing valuables from view.
According to SGI, the three most stolen vehicles in Saskatchewan last year were the four-wheel-drive Chevrolet Silverado 1500, the four-wheel-drive Dodge Ram 1500 and the all-wheel-drive Honda CR-V.
The issue is also that of security: stolen vehicles are often involved in police pursuits.
Police data from 2020 shows officers were involved in 96 pursuits that year and 88 in 2019; 41 of the 2020 incidents and 54 of the 2019 incidents involved stolen vehicles.
The Air Support Unit (ASU) monitors suspicious drivers who are unaware they are being watched, noted Sgt. Wade Bourassa, a pilot who leads the unit. Surveillance from the police plane allows officers on the ground to approach a suspicious driver when it is more appropriate and safe, he added.
"The plane is the hub of it all. If you don't have the plane it forces you to do dangerous things and ultimately there is very little reason to chase a vehicle when the net result is to put people's lives in danger Bourassa said.
"It provides a de-escalation route for the police to safely apprehend people like this."
Content of the article
In addition to tracking people wanted in connection with criminal incidents, the unit also assists in locating missing and vulnerable people.
Bourassa said stolen vehicles cross city limits 66% of the time, and ASU assists RCMP or Corman Park police on the ground afterwards.
When the ASU was launched in 2005, the aircraft was not equipped with night vision or mapping technology. It now has a sophisticated camera and mapping system and can mark locations, such as the point where someone threw an object from a vehicle.
Progress has led to more apprehensions. In 2016, the unit participated in 129 arrests; the following year, after adding a camera system, he participated in 221 arrests, with little change in the number of hours in the air.
In 2021, the unit handled 35 prosecutions, compared to 44 in 2020.
tjames@postmedia.com
Police warn against leaving keys in vehicles after wave of thefts

Vehicle theft is a 'citywide' problem, police say, asking drivers not to leave keys in vehicles
News seems to be flying towards us faster all the time. From COVID-19 updates to politics and crime and everything in between, it can be hard to keep up. With that in mind, the Saskatoon StarPhoenix has created an Afternoon Headlines newsletter that can be delivered to your inbox daily to ensure you are up to date with the day's most vital news. Click here to subscribe.