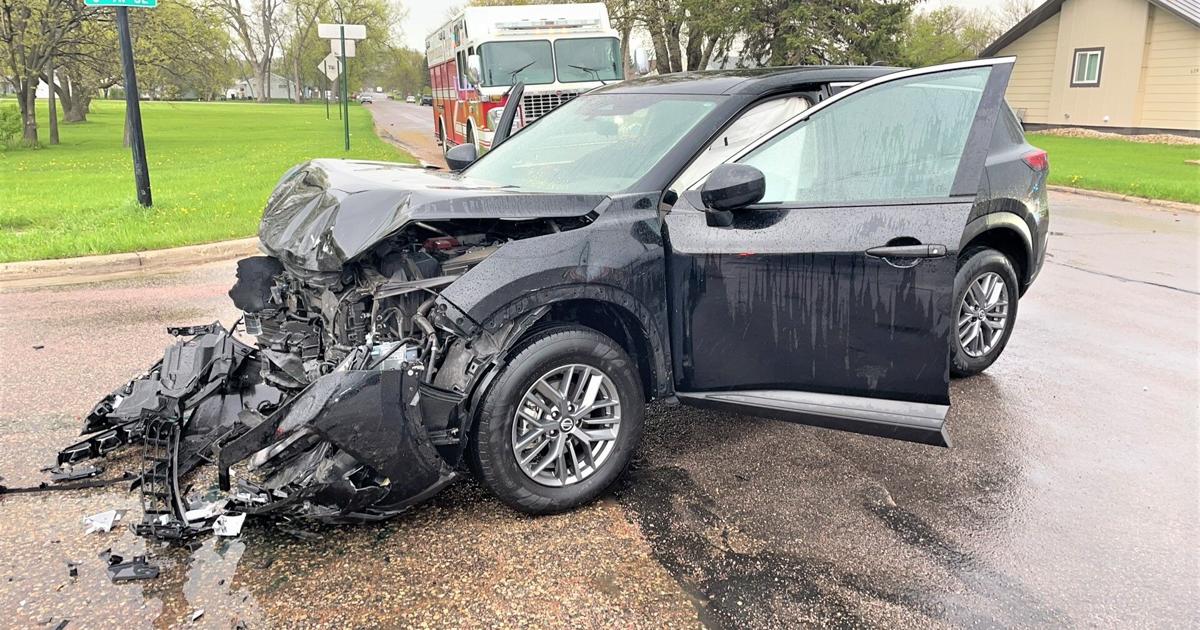 Minor injuries in a two-vehicle accident, totaling both vehicles | Local News
On 05/17/2022 at approximately 4:20 p.m. Watertown Police Department and Watertown Fire Department responded to 9 TH ST SE and 6TH AVE SE for a motor vehicle accident with injuries.
A 2021 Nissan Rogue driven by Jason Frederick of Sioux Falls, SD collided with a 2014 Chevrolet Equinox driven by Kathy Kuno of Watertown, SD. The Chevrolet Equinox was heading west on 6 TH Ave SE, approaching the intersection with 9 th St SE when the driver did not yield to the Nissan Rogue heading south on 9 th St SE. The vehicles collided at the intersection.
Watertown Fire Rescue assessed both drivers at the scene for minor injuries.
Kathy Kuno received a citation at the scene for failing to yield at an uncontrolled intersection.
Both vehicles were disabled and towed off the scene. The Nissan Rogue is estimated at $8,000 in damage and the Chevrolet Equinox at $5,000 in damage.
The WPD would like to remind drivers to drive carefully when approaching an uncontrolled intersection and to slow down until they can verify that it is safe to continue and yield to vehicles on the right.
-Press release received as written by the Watertown Police Department