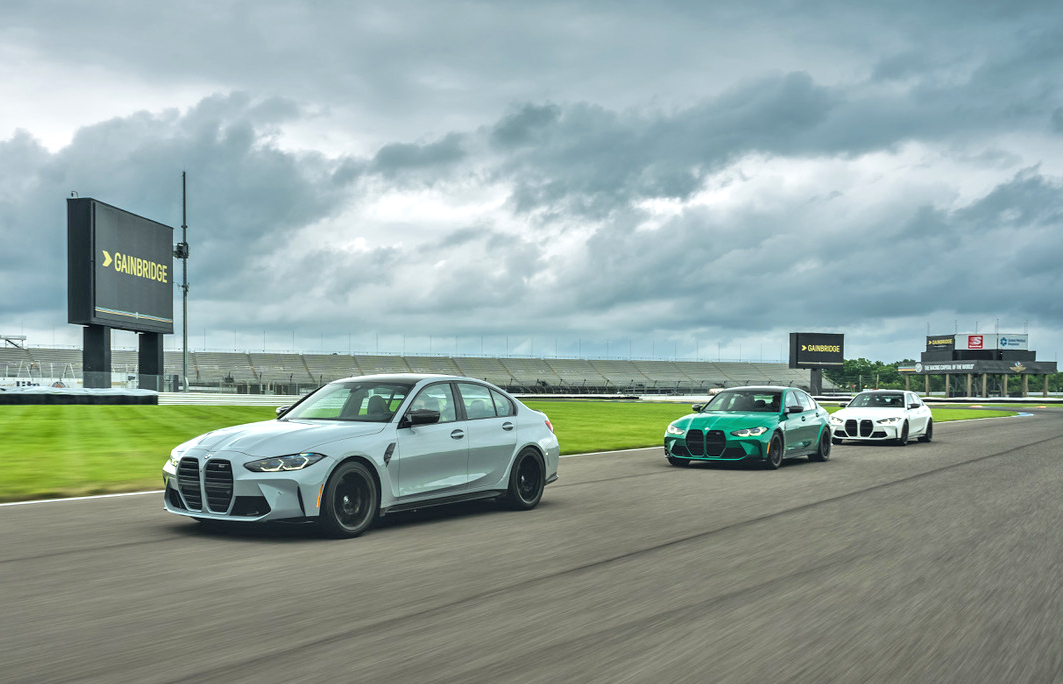 IMS plans new building for driving experiences and non-race events
BMW's M Driving Experience Center will include an exhibition hall, classrooms, conference room and direct access to the IMS road course. (Image courtesy of Indianapolis Motor Speedway)
Indianapolis Motor Speedway officials on Tuesday revealed plans to construct a building near Turn 3 of the famous Oval as part of an effort to increase uses of the facility throughout the year.
Plans call for an 8,700-square-foot structure that will be leased by BMW as part of a multi-year agreement to bring a seasonal driving center to the road course of the track.
BMW's M Driving Experience Center will include a showroom, classrooms, conference room and direct access to the IMS road course, allowing potential buyers to burn rubber before they burn their money. The establishment will also have a dedicated parking lot for visitors.
The German automaker inaugurated an experience center similar to IMS in July, using the track's Formula 1 garages as a hub. Other automakers such as Chevrolet, Porsche and Ferrari also have occasional driving experiences on the track, but are not expected to use the new building.
"It will be a dual purpose, so when BMW is here to do its experience days like this year, this space will be used as a hub for [that]"Doug Boles, president of IMS, told IBJ." There will be a classroom, so they can give pre-track instructions, and there will also be a small service area for them can prepare the cars they use and maintain them properly. "
Uwe Dreher, vice president of marketing for BWM of North America, said the opportunity to bring the program to IMS allows the company "to officially expand our experiential and educational courses to a whole new region of the US market.". "
Boles said the building would also be used for race day hospitality and other small events throughout the year, when not in use by BMW. The building will be "very different" in its appeal from the existing 110 suites of the track, which lie largely along the straights and on the outer edge of Turn 2.
Instead, the one-story building will feature a rooftop terrace with views of Turns 3 and 4. It's also near Snake Pit, Boles noted, which means those who want to experience musical events the Indianapolis 500 race day can easily get to Tour 3.
"The best way to put it is that it gives individuals the ability to watch the race, but also to be able to leave that and walk around and enjoy all that Indianapolis Motor Speedway is, beyond just racing. "Boles said. "On days when we don't run errands, this could be a great place for someone who wants to have a cocktail party or a meeting for their company and then have dinner in a unique location. "
The building plan follows more than $ 20 million in highway improvements Roger Penske has made since January 2020.
Boles said construction on the new "multi-million dollar" building is expected to begin later this year, with construction completed in the second quarter of 2022.
A few technical issues, including electrical re-routing and drainage, need to be resolved before construction can begin, although a permit has already been filed with local and state authorities.
The site's north carousel has been demolished in recent weeks, Boles said. Another merry-go-round, located between turns 1 and 2, was demolished in 2014.
Rowland Design is the architectural firm of the contract, with Shiel & Sexton being the general contractor.