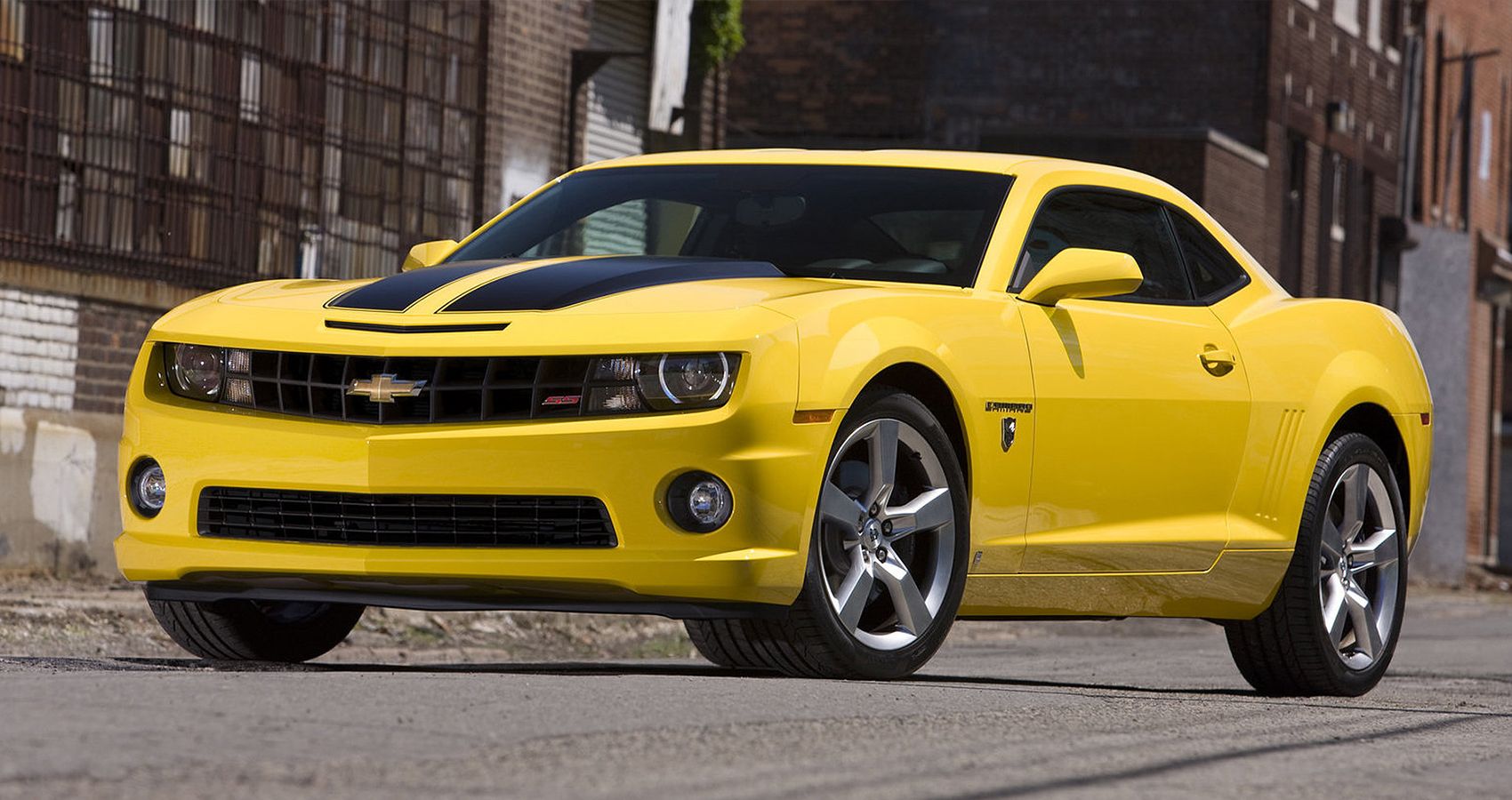 Here's what you need to know before buying a 5th generation Chevy Camaro
After an 8-year break from 2002 to 2010, Chevy relaunched the Camaro for its fifth generation, boasting a complete redesign unlike any of its predecessors and responsible for the outgoing models we know and love today. The fifth generation Camaro underwent years of prototyping and testing before its unveiling for the 2010 model year.
Over the course of 5 years of production, tons of different versions and special editions have emerged, with different engines and horsepower as well as unique styling cues. The Chevy Camaro quickly became one of the most popular muscle sports cars thanks to its tantalizing performance and relatively inexpensive price. At the time, it was in direct competition with competitors such as the Ford-Mustang, dodge chargerand even high-performance luxury cars such as Mercedes-Benz and Audi.
The used market these days is rife with used fifth-generation Camaros, the price of which varies greatly depending on the specific trim and mileage of each example. The whole ordeal is a little more complex than you might think, so here's everything you need to know if you're in the market for a 5th Gen Chevy Camaro.
Related: The real reason the C4 Corvette ZR-1 is a terrible investment in 2022
There's an array of different engines found in fifth-generation Camaros
The 2010 Camaro hit the markets with 5 different trim levels, ranging from the entry-level LS to the mid-range LT and finally to the top-end SS. The LS and LT trims all came with a 3.6-liter LLT V6 engine that produced 312 horsepower and 273 pound-feet of torque and were only equipped with a 6-speed automatic transmission. SS versions were available with either a six-speed manual or an automatic, and the two versions had different power plants. The manual Camaro SS featured a 6.2-liter LS3 V8 that produced 426 horsepower and 420 pound-feet of torque, sending power to the rear wheels to take the SS from 0-60 in just 4.8 seconds. . On the other hand, the automatic Camaro SS sported a modified L99 6.2-liter engine that produced 400 horsepower and 410 pound-feet of torque. Although less powerful, the automatic Camaro SS could go from 0 to 100 km/h in as little as 4.6 seconds.
In 2012, Chevrolet unveiled the highly anticipated High Performance Camaro ZL1, featuring a new engine and many other upgrades that greatly enhanced its capabilities. It sported a supercharged 6.2-liter LSA V8 and the 1.9-liter supercharger boosted engine output to 580 horsepower and 556 pound-feet of torque, and was one of the fastest GM models at the time. , only behind the powerful C6 Corvette ZR1. It could go from 0 to 60 mph in just 4.1 seconds while heading for a top speed of 180 mph. Chevy has also replaced the base V6 with an upgraded 323 horsepower version, and a more efficient Camaro has hit the market for those interested in increased fuel economy.
The last engine variation Chevrolet added to the Camaro was in 2014, with the introduction of the Camaro Z/28 produced in collaboration with corvette racing. It featured a 7.0-liter LS7 V8 that was originally made for the Corvette C6 Z06, capable of producing 505 horsepower and 481 pound-feet of torque. Along with several lightweight performance-oriented components, the Camaro Z/28 could hit 0-60 in 4 seconds flat.
Related: This is why the Chevrolet C5 Corvette is one of the best deals for Gearheads
Fifth-generation Chevy Camaro has multiple designs and specs
Much like its engines, the 5th Gen Camaro also saw an array of different variations regarding its exterior design. While the 2010 model was only offered as a coupe, Chevy also released several special editions such as the Transformers Special Edition or the Indianapolis 500 Pace Car Special Edition. A Camaro Convertible came later in 2011, followed by ZL1, COPO, and 45 Anniversary Special Editions in 2012. Then came the 1LE performance package for the 2013 model year, featuring upgraded suspension, aerodynamic parts, and exclusive wheels. The Z/28 also had many unique styling cues in addition to its special performance capabilities.
Long story short, there's a mind-blowing amount of 5th Gen Camaro trims to choose from, including many we've left out so as not to confuse every reader. Whether it's different engines, exterior looks, or interior mechanical components, the used Camaro market is full of options, and it's definitely something you should consider if you're looking for one.
Related: The Chevrolet Chevelle makes its triumphant return to digital
How much does a 5th generation Chevrolet Camaro cost?
As we mentioned earlier, the price range for used fifth-generation Camaros varies a lot by trim level and model year. You can get your hands on a base 2011 Camaro LS with over 150,000 miles for less than $10,000, while convertibles or LT trims fetch around $16,000 with similar mileages. The SS variants demand between $20,000 and $30,000 depending on the model year and the specific condition of each unit, and finally, the special editions are hard to find, which makes them much more expensive and difficult to predict.
That's about all you need to know about the fifth-generation Chevrolet Camaro and its countless iterations. We consider it a great value option on the used market, especially for those looking for attractive performance and timeless design at an attractive price.