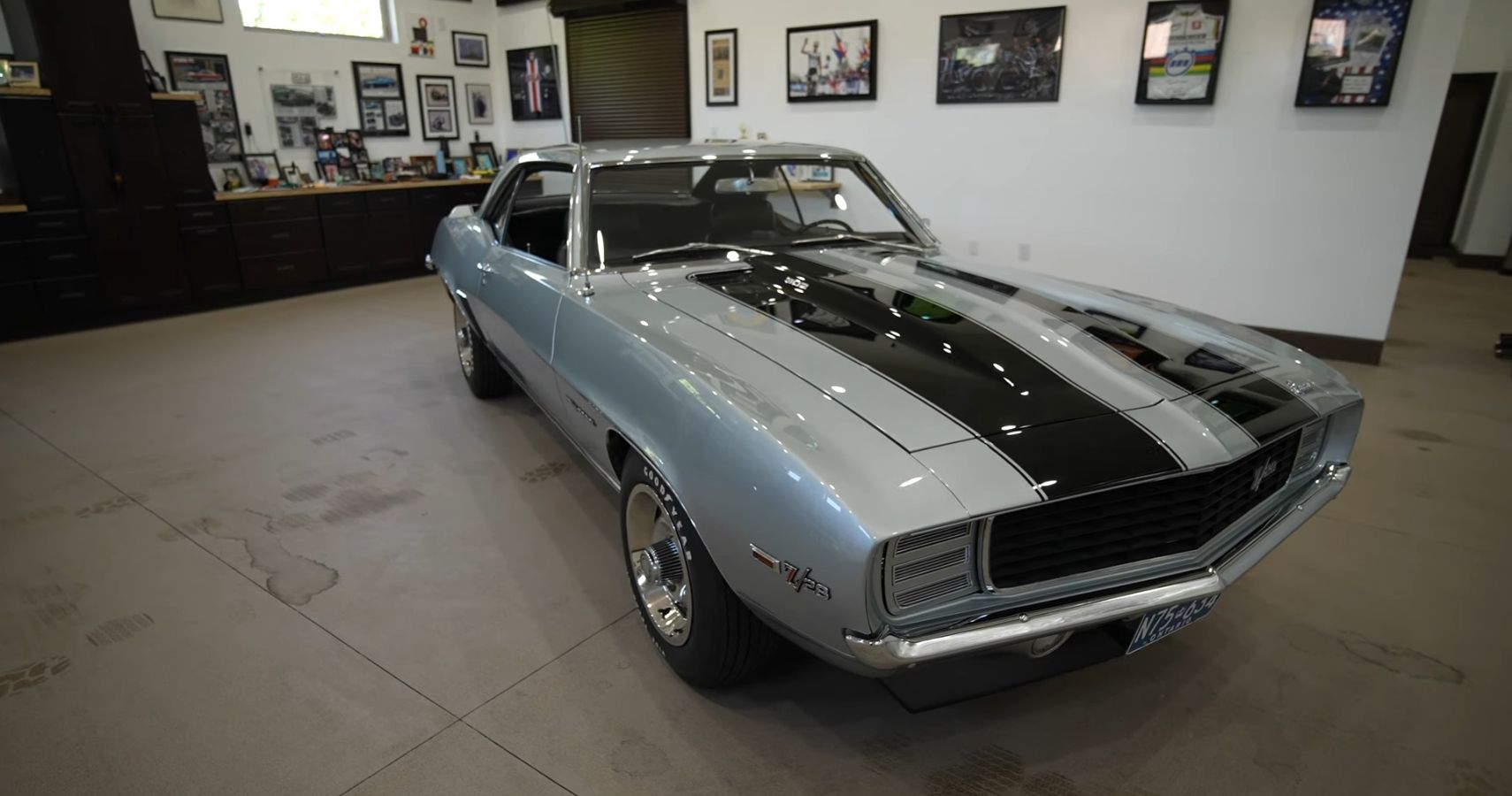 Hagerty Check Out This Immaculate 1969 Z/28 Chevrolet Camaro RS
There are truly special classic cars in the world. And some of these cars stand out with a particular model when you might not expect it. Hagerty have a great series called "The Appraiser" where they do just that, appraise various cars. And this particular car is a 1969 Chevy Camaro RS Z/28 with DZ V8 code. And appraiser Colin Comer will determine what that particular car is actually worth.
Getting to know the Camaro RS
Comer meets with the car's owner, Kenny, to find out more. A friend of Kenny's discovered the car about 25 years ago and had each box checked for what he wanted. This included original owner history, original sheet metal, original transmission and a fully professional restoration. It is now up to Comer to take a closer look.
What makes this Z/28 RS so special is how well documented it is, which really adds to its value. Comer loves the metallic paint job, induction hood and says it's probably the best muscle car restoration they've had on the show. It's a good number 2, mainly because Kenny drives the car, and it's still in such good shape.
RELATED: These Are The 10 Sickest Chevrolet Camaros We've Ever Seen
Let's take a look at this amazing classic Chevy
This epic car has a 302 ci DZ code V8 under the hood, a very high revving engine that was actually a Trans Am homologated engine. This car even has the original numbers matching the engine, carburetor and radiator.
Inside, it is immaculately clean. The dash, wood grain, gauges and more are simply stunning, with the RS emblem on the steering wheel. The only thing missing from the interior is a black plastic knob on the driver's side seat adjustment lever. Because this car was sold by GM of Canada, the car was then fully documented. Something GM USA did not do.
RELATED: These Are the Best Features of the 1977 Chevrolet Camaro Z28
The Camaro review
The real reason we are here is to find out what the valuation of the car is. Well, the car scored 989 out of 1000 at the National Muscle Car and Corvette Championships, which is a very high score and adds to the value of the car. As for the evaluation, Comer says it was easy to get there. Time to tell Kenny too. It is one of the most beautiful restored cars at the Hagerty show. Kenny thinks he's worth $175,000. Comer would say it's around the $165,000 to $170,000 mark and Kenny is very happy with that. It really is a wonderful car.
Source: Hagerty YouTube channel