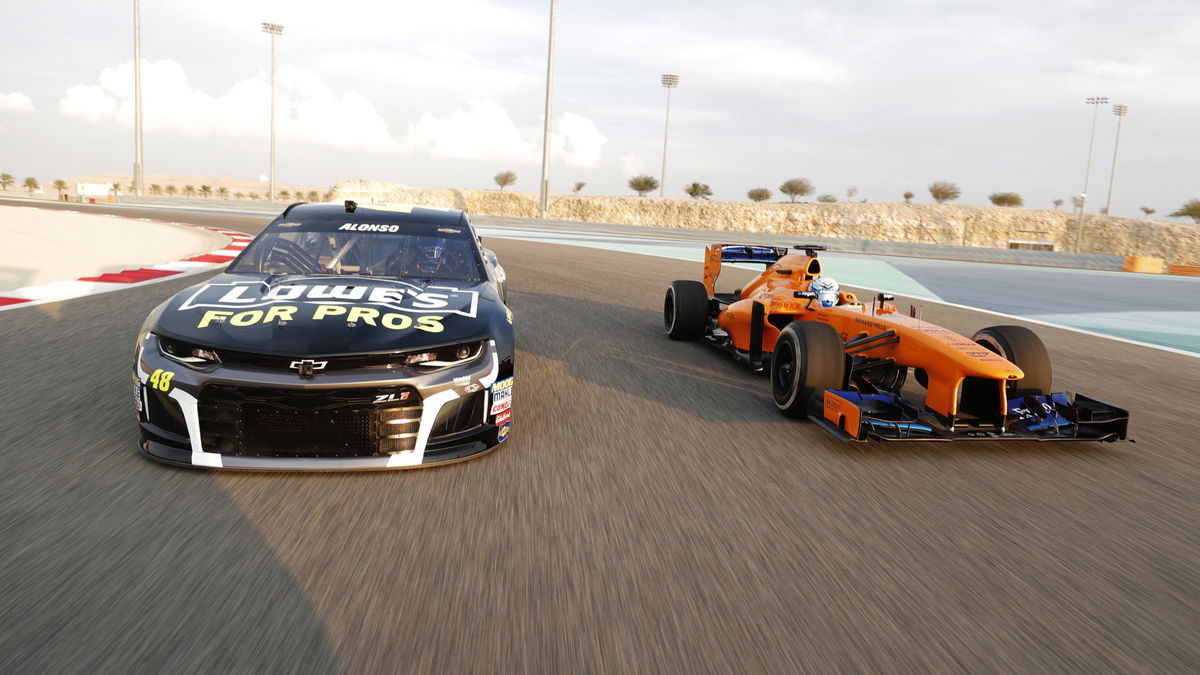 'F1 is for babies': NASCAR fan lets loose on pinnacle of motorsport with ruthless remarks
You always get mixed opinions when you ask fans which one they prefer: Formula 1 or NASCAR. It almost always comes down to personal preference. The truth is that they are both exciting sports with their own USPs and shortcomings. But it seems that Americans have a clear preference for one over the other. Which is it though?
ADVERTISING
The article continues below this ad
NASCAR always gets flak for having cars that spin in circles in one direction on mostly oval tracks. F1, on the other hand, is criticized for having a dominant driver throughout the season with a car superior to others. Fans on both sides of the spectrum have a very compelling case for their sport, however.
ADVERTISING
The article continues below this ad
Which is better – NASCAR or Formula 1?
The results in NASCAR races depend more on the individual skills of the drivers. Most cars are equal because the builders have to build the car according to the current model. Therefore, any driver on the grid can win any race.
The USP of F1 is the speed at which the cars are cornering. Every circuit is different with high speed corners, hairpin bends and long straights. Manufacturers constantly have to make changes to their cars to go as fast as possible each race day. Anyway, let's jump right into what the United States prefers.
In an August this year video from The Game Day, they asked fans at a NASCAR event if NASCAR was better than F1. While opinions must have been skewed in favor of NASCAR, there were some hilarious reactions. The very first responder in the video said: "F1 is for babies.
Another fan replied, "Well we are here today [a NASCAR event]. So here is." 6 other interviewees answered in favor of NASCAR but they left the twist for the end. A fan of the NASCAR event said: "I'm an F1 fan." The host had a hilarious reaction and couldn't believe an F1 fan would be there to enjoy a NASCAR race.
A shared opinion in the comments section
The comments section of the video featured some friendly banter. Besides fans of one sport or another, some had a more neutral approach. Those who understood it was like comparing apples to oranges. Both may be motorsport, but one is an open-wheel racing league, and the other is not. And that makes all the difference.
Here are some comments:
"NASCAR can be fun and interesting, but F1 is way more exciting, but every motorsport has its ups and downs depending on the circuit they race on."
"turn right then [dead emoji]."
"He makes another left turn, he makes another left turn, he makes another left TURN.
ADVERTISING
The article continues below this ad
"F1 is faster without going to an oval, it's more exciting, there's more Gforce, it's tougher and there are better drivers.
"I am a diehard nascar fan and prefer nascar to most other motorsports but I still respect all motorsports and believe all drivers have insane amounts of talent and skill to be where they are .
"I can't compare in my opinion, all motorsports are badass."
ADVERTISING
The article continues below this ad
Watch this story: Daniel Ricciardo ready to drive NASCAR legend Dale Earnhardt's 1984 Chevrolet in Texas
Whatever your preference, Fomula 1 and NASCAR drivers deserve the utmost respect. They are all top athletes with insane skills and the ability to get beat up in high-speed cars. At the end of the day, follow whichever you prefer, or follow both.