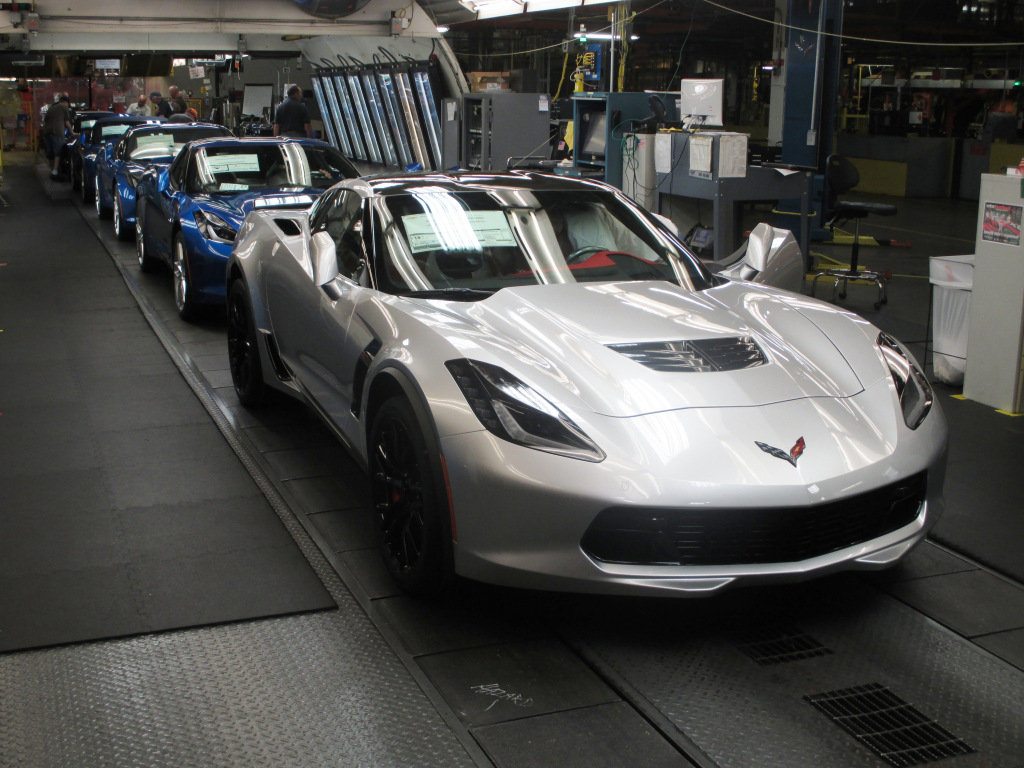 Corvette Z06 becomes first Chevrolet vehicle with Apple CarPlay
GM's Chevrolet division is currently making its first vehicles compatible with Apple CarPlay, starting with the Corvette Z06, the company said on Monday.
Official photos show a silver Z06 model rolling off a production line, reports to TechCrunch. The automaker did not provide more details, although in a May announcement it said another product, the Cruze, will get CarPlay support as of June 24.
A total of 14 Chevrolet vehicles are expected to benefit from the technology in the 2016 model year. Other models include the Tahoe, Suburban, Volt, Spark, Malibu, Camaro, Silverado and Impala.
In general, only vehicle trims with a 7 or 8 inch MyLink screen will support CarPlay. Many cars will also benefit from Android Auto compatibility, although initially limited to models with 7-inch screens. Support for 8-inch head units will arrive later in 2015.
Support for CarPlay has so far been extremely limited across the automotive industry, although Apple first launched the platform in March of last year. The only car on the road with built-in technology is the Ferrari FF, which is priced well beyond the means of most buyers. In the meantime, support has been largely limited to Alpine and Pioneer aftermarket receivers.
In March 2015, Apple announced that CarPlay would arrive at 40 new car models by the end of the year. Several of these will be owned by Cadillac, which said earlier in June that CarPlay will come "the majority" of its 2016 model line-up.