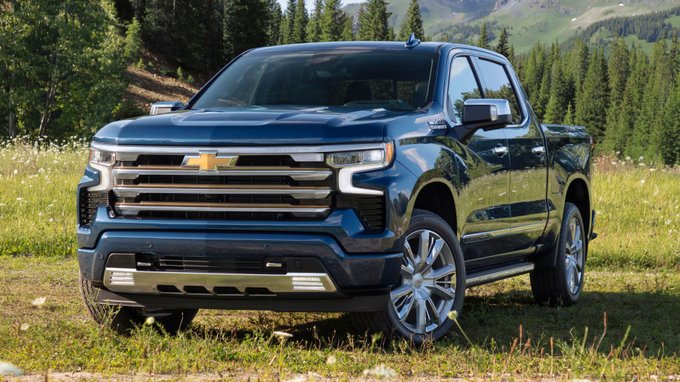 2022 Chevy Silverado Has Big Loyalty Discounts
Chevy is offering awesome loyalty discounts on the refreshed 2022 Silverado 1500. Last week, the company launched a loyalty incentive of up to $1,750 on the latest version of its flagship truck. However, some important rules could potentially limit the appeal of early rebate offers on the new Silverado.
According to a newsletter sent to dealers seen by CarsDirect, the biggest discount on the 2022 Silverado 1500 is a $1,750 Chevy Lease loyalty bonus on Crew Cab and Double Cab configurations. Entry Regular Cab is excluded and rebate offer is only available to current lessees of a 2017 or newer Chevy vehicle.
Separately, there is a GM Lease Loyalty and Non-GM Lease Conquest incentive worth $1,500. To qualify, you or a member of your household must be a current lessee of a 2017 or newer GM or non-GM passenger car or truck. Although the wording is confusing, it also includes SUVs, wagons and vans.
Although there is a 2022 Silverado finance agreement, early discounts only benefit renters. A chip shortage has led to fewer trucks on dealer lots, and the latest version of the Silverado may command a premium. It is important to note that Chevy sells the older truck as the 2022 Silverado 1500 Limited (LTD).
Fortunately, GM offers consumers incentive protection in case the rebates decrease by the time the truck arrives in stock. If you would like to take advantage of the offer, we recommend that you check with your local retailer for details. The incentives listed here are available nationwide until April 4, 2022.
Discover the prices and offers of the Chevrolet Silverado 1500